2. Taking them out with a very tight leash and not ever letting them run free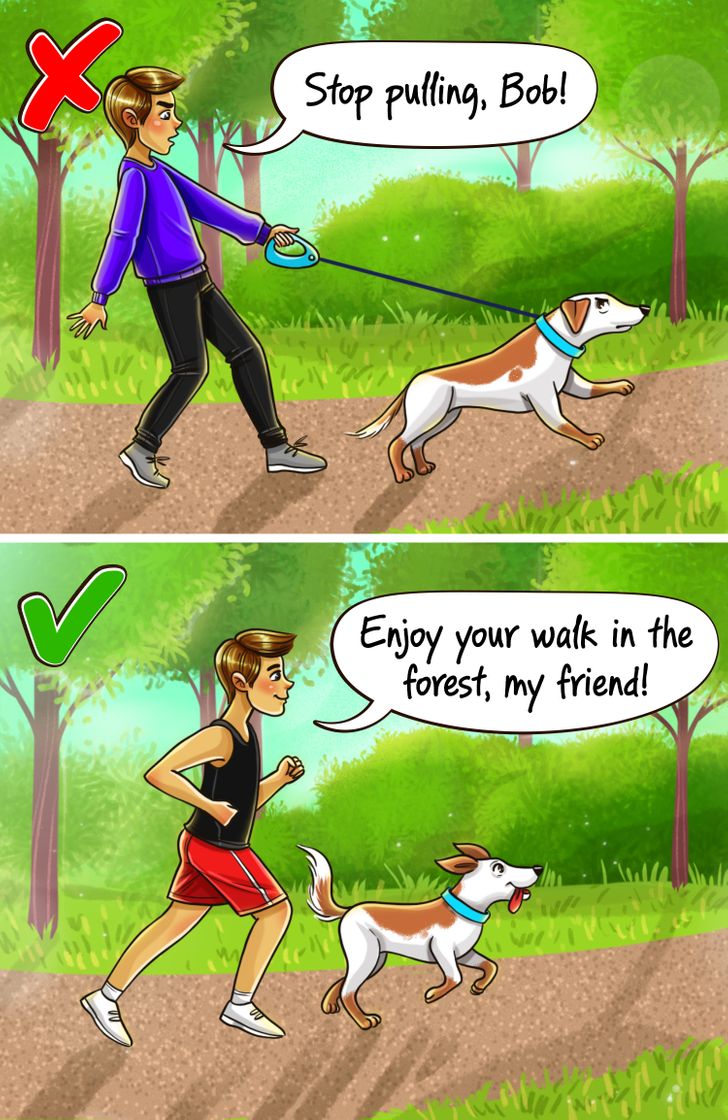 It's a well-known fact that dogs need to exercise outdoors and love releasing energy while running. This is especially true for dogs that live in apartments and have no space to exercise at home. If your city doesn't allow dogs to be walked unleashed, you should pay close attention to how tense the leash you're using is. A tight leash can not only cause physical damage to your dog (think of back injuries, for example) but it also stresses them out. In the end, this can affect your dog's behavior too.
Try to take your pet to a square, park, or open area where you can let go and allow them to run freely. It's best to do this at least a couple of times a week to prevent your dog from stressing out and to keep them in good physical shape. If for whatever reason you can't unleash them, make sure the leash you're using is loose enough for the dog to feel free while running. Of course, it's not an easy thing to do if we're talking about a big dog, but still, there are many solutions out there. You can buy a training harness or a head harness, for example. These allow you to walk your pet without stressing them out.
Open Next Page To See More…..
[rotated_ad]