When it comes to finding out whether a person has a fever, the diagnosis isn't much of a challenge. You just have to use a thermometer. In less than a minute, a digital number will settle the matter for you. However, with puppies, it's a whole different story. Dogs and thermometers don't always mix. So, pay attention to the signs that a fever may present in your furry friend.
We wants to share some helpful signs that will let you know whether your dog has a fever.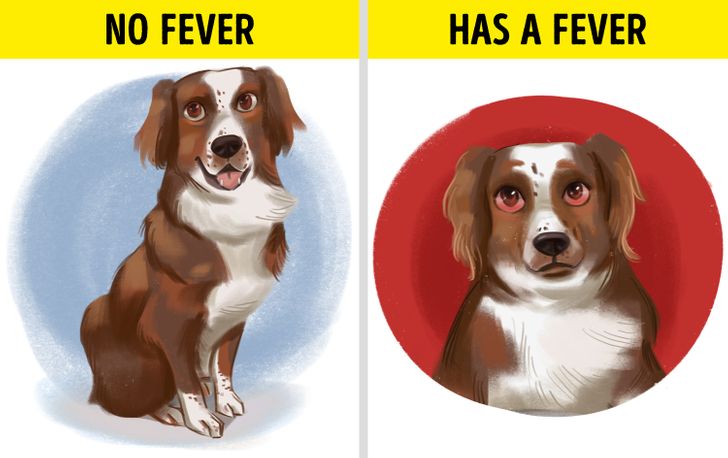 If we look closely, a healthy dog's eyes should be clear and shiny. If they look reddish and come with a tired look, your little ruff-ruff is likely to have a canine fever.